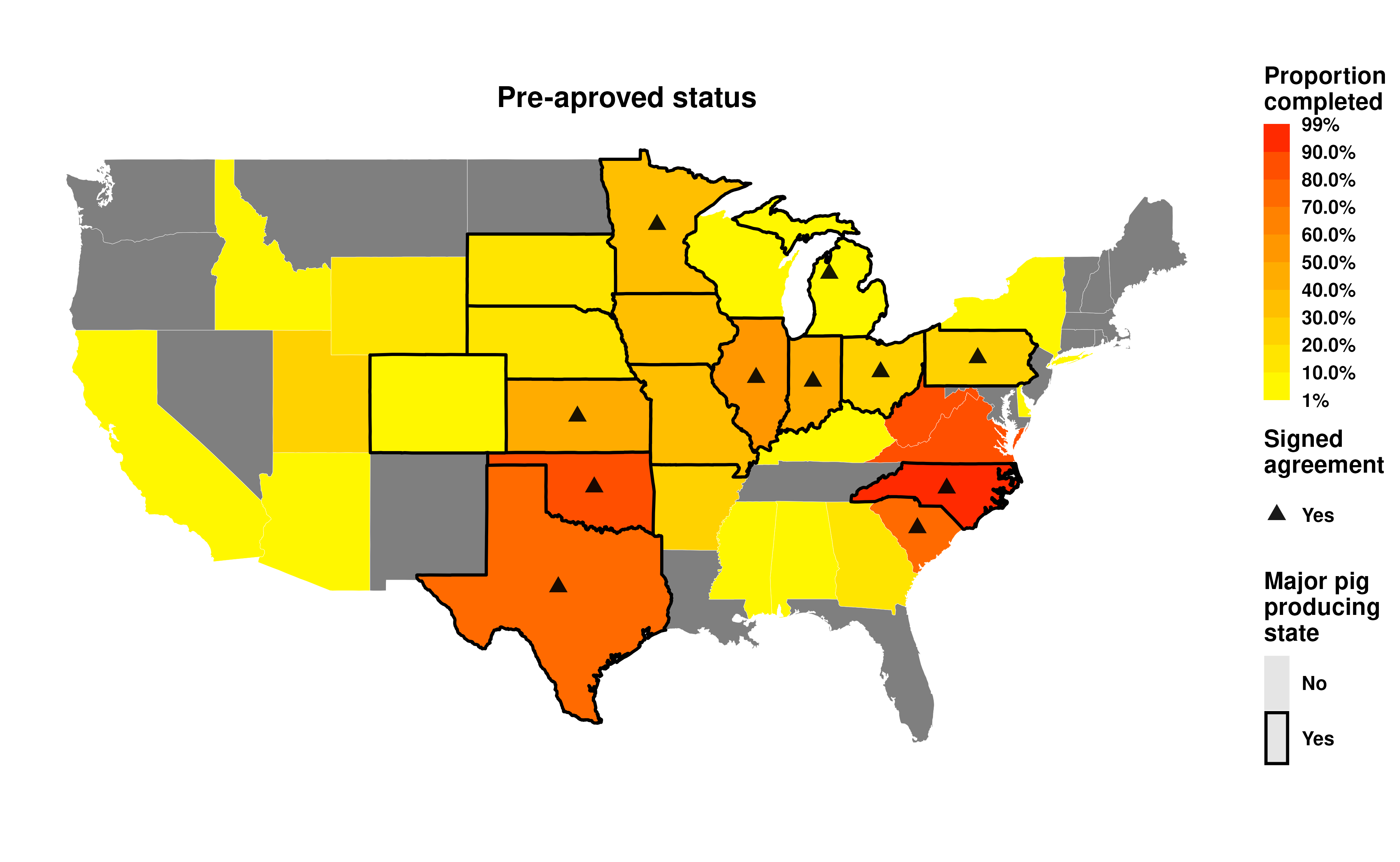 The RABapp™ staff work with the companies and producers from zero to the finishing line. The RABapp™ has stablished the necessary methodology to achieve SPS plans standardization listed below:
Develop a protocol for cataloging, reviewing, and approving biosecurity plans, for all 169 fields on a SPS on-farm biosecurity plan.
Digitize hand-drawn premise maps into GIS map files.
Receive, curate, and integrate animal movement data with biosecurity plans and GIS maps.
| Boar Studs | Production site with mature boars (inventory) that distribute semen to other production sites. (e.g. boar stud, with or without on-site isolation). |
| --- | --- |
| Breeding Herd | Production site with breeding females and house >= 1,000 breeder or feeder swine. (e.g. breed-to-wean, breeding/gestation or farrowing only, with or without on-site gilt isolation/grow-out). |
| Growing Pig | Production site with >= 1,000 feeder swine (nursery, grower, or finisher). |
| Farrow to Feeder or Farrow to Finish | Production site with breeding females, grow feeder swine for purposes other than breeding stock replacement for this particular farm site, and house >=1,000 breeder or feeder swine. |
| Small Holding | Production sites with >= 100 and < 1,000 breeder or feeder swine. |
| Non-commercial | Production sites with < 100 breeder or feeder swine. |